Pulliam, Christopher, PhD
My research interests centers in developing technologies that provide more accurate assessments of motor function for individuals with neurological injury, and using that to drive clinical decision support systems that aid clinicians in identifying the right treatment and the right time to maximize recovery.
Investigator Biography
Christopher Pulliam pursued an education in biomedical engineering at Case Western Reserve University where he received his bachelor's, master's and PhD in the field. After graduating with his PhD, Pulliam decided to start his career in industry where he worked as a Research and Technology Leader in Neuromodulation and as a Principal Senior Scientist in Neuromodulation Data Science and Algorithms for Medtronic. He is now an Assistant Professor of Biomedical Engineering at CWRU and is focused in Applying Data Science to Neurorehabilitation. Chris Pulliam is also interested in how the  FES Center can study Stimulation Patterns in Spinal Cord Stimulation for Neurological Recovery.
Publications (Select)
Accordion Sample Description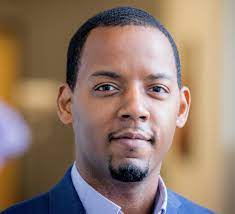 Accordion Sample Description