The main objective of this study is to test a novel approach to improve sensory function after stroke using non-invasive brain stimulation.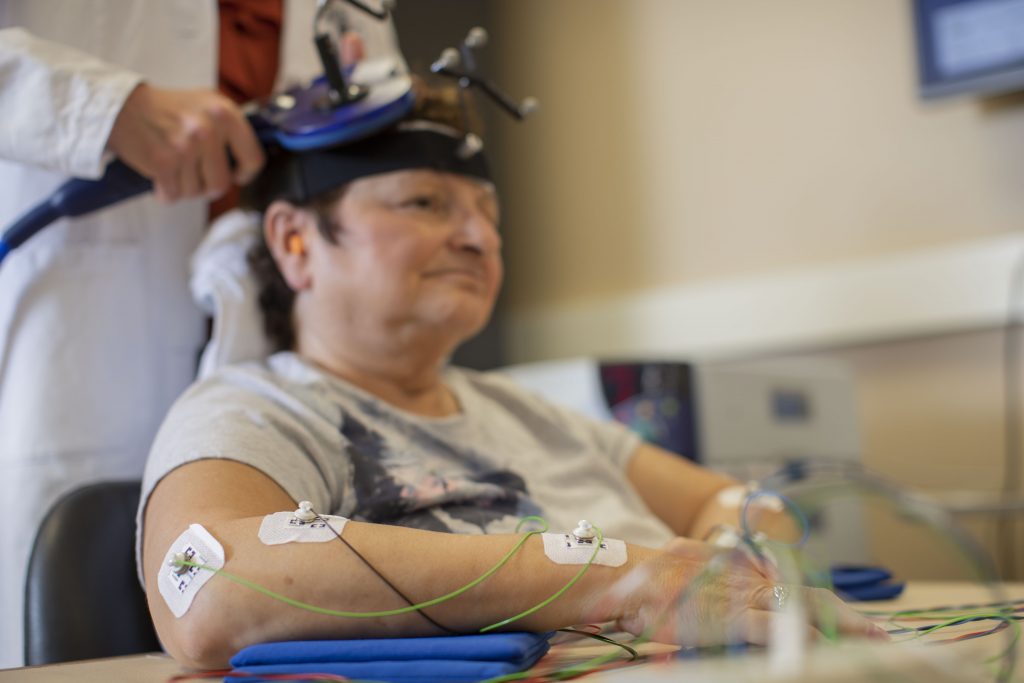 About This Study
There is a non-invasive method of brain stimulation, called repetitive Transcranial Magnetic Stimulation (rTMS), that has the potential to enhance rehabilitation by driving the functional and structural changes in the brain and leading to improved sensory acuity.
Study Information
This program is for stroke survivors with residual sensory deficits at least 6 months after stroke. Each study participant receives several different brain stimulation treatments. The effect of treatments is obtained by evaluating sensory function both before and after every treatment.
Detailed program information and criteria available at: https://clinicaltrials.gov/ct2/show/NCT02811913
Principal Investigators: Svetlana Pundik, MD, MSc
Program Contact: Jessica McCabe, PT
Contact Number: (216) 791-3800 x 63830
Contact Email: jmccabe@fescenter.org
---
Contact Request
Researchers rely on individuals to serve as volunteers for program studies. Each study is designed to answer questions about a specific medical aspect or the effectiveness of a particular treatment. Through the commitment of research volunteers, knowledge gained and communicated to other medical professionals ultimately benefits the community.
If you would like more information about becoming a research volunteer please submit the information below.