Peripheral Nerve Stimulation for Shoulder Impingement
Shoulder pain accounts for 16% of all musculoskeletal complaints in the healthy adult population and results in 12 million visits to physician offices per year. Subacromial impingement syndrome (SIS) is the most common cause of shoulder pain. Conservative treatments include rest, non-steroidal anti-inflammatory drugs, physical therapy, and corticosteroid injections. Approximately 65% respond to conservative management; when this fails, patients are often referred for surgical subacromial decompression. Unfortunately, randomized controlled trials (RCTs) have shown surgery to be no better than conservative therapy. Presently, there are no established practice guidelines for the management of chronic SIS in healthy adult's refractory to conservative management.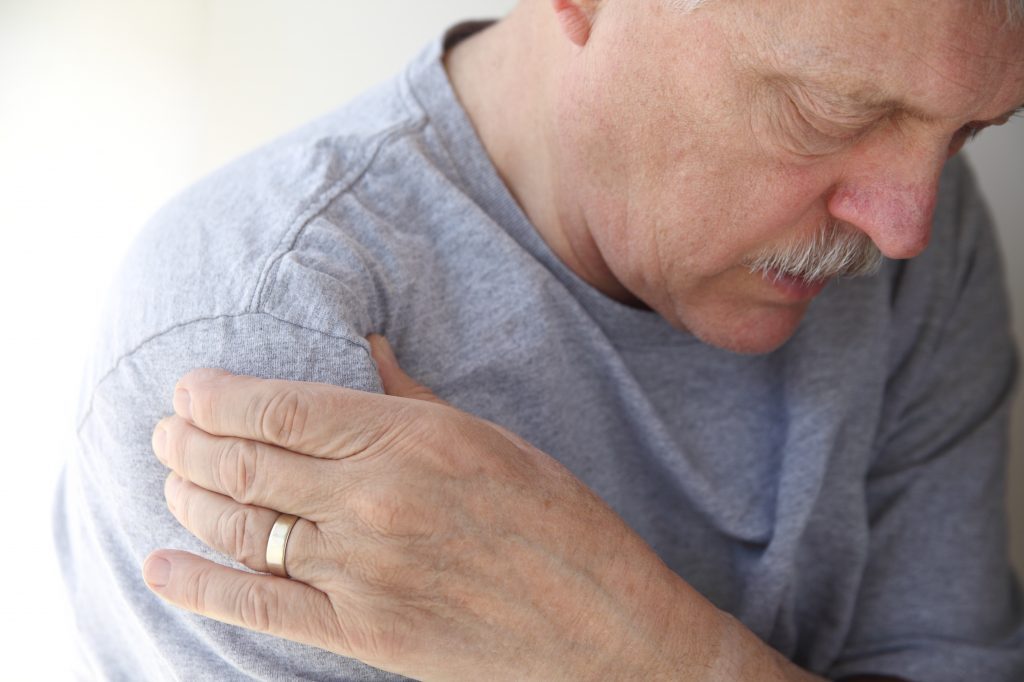 About This Study
Objective/Specific Aims: The primary objective of this randomized controlled trial is to determine the efficacy of percutaneous intramuscular (IM) peripheral nerve stimulation (PNS) in reducing shoulder pain secondary to SIS refractory to conservative management. IM PNS involves the percutaneous placement of a single IM electrode to stimulate the axillary nerve motor points of the deltoid muscle. The PI and collaborators developed the technique and completed a case series to demonstrate its feasibility for the treatment of SIS.
Study Information
Study Information: Persons with shoulder pain will be randomly assigned to receive the electrical stimulation therapy over a 8-week period, beginning with a 1-week stabilization period, followed by 7 weeks of varying levels of stimulation every day. Length of stimulation treatment 6 hours per day. Participants will also receive 8 physical therapy visit.
Detailed program information and criteria available at:
https://clinicaltrials.gov/ct2/show/NCT03752619?
Principal Investigators: Richard Wilson, MD
Program Contact: Krissy Hansen, PT
Contact Number: (216) 957-3584
Contact Email: khansen1@metrohealth.org
---
Contact Request
Researchers rely on individuals to serve as volunteers for program studies. Each study is designed to answer questions about a specific medical aspect or the effectiveness of a particular treatment. Through the commitment of research volunteers, knowledge gained and communicated to other medical professionals ultimately benefits the community.
If you would like more information about becoming a research volunteer please submit the information below.