Restoring proprioception to prosthesis users using neural interfaces
Proprioception is the body's perception or awareness of its position, force and movement through space. It is essential for all tasks involving movement of the body and object manipulation from writing to playing sports. When an individual with limb loss uses a prosthesis, they must rely heavily on visual input to complete such tasks. Restoring proprioception for individuals with limb loss would decrease their reliance on visual feedback, allowing them to complete tasks requiring higher levels of dexterity and care with more ease and even possibly blind.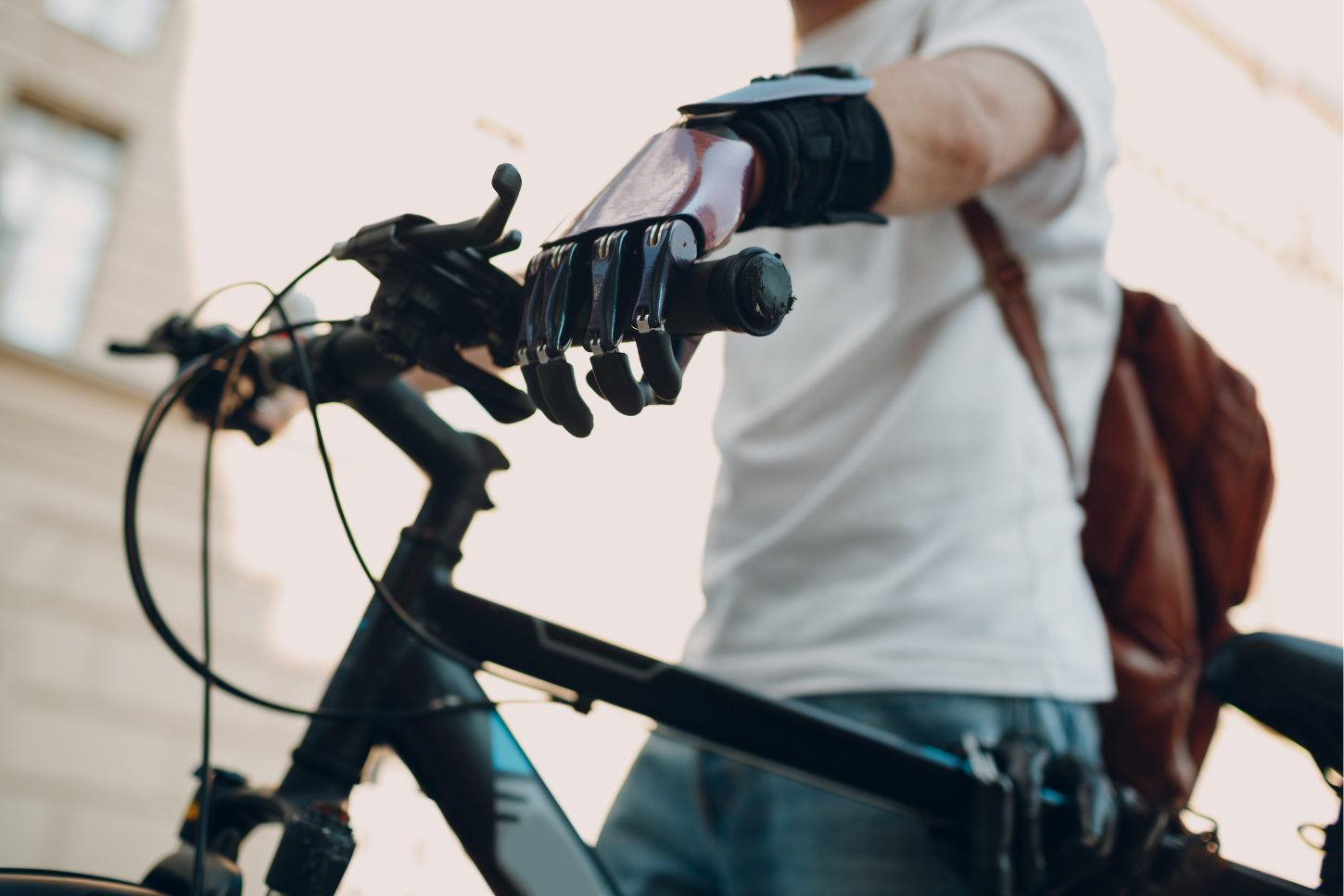 About This Study
Objective/Specific Aims: The goal of the proposed project is to make upper limb prosthetic devices more natural and useful for Veterans who have lost a hand by providing proprioceptive feedback about prosthesis postures and movements. In the normal sensorimotor system, proprioception, which is the sense of limb position and movement, is critical for informing motor plans and correcting errors in movement. In addition, proprioception plays a key role in body ownership, agency, and phantom pain. Despite its importance, proprioception is absent in current prosthetic options. The central hypothesis is that effectively closing the loop between a prosthesis user and their device requires that the sensory inputs and control outputs closely mimic the underlying sensorimotor neural processes of the body schema. The investigators will examine integration of artificial proprioception with prosthesis control in three trans-radial and three trans-humeral amputees using the investigators' implanted neural-interfacing system.
Specific Aims:
Aim 1. Characterize proprioceptive sensations elicited by peripheral nerve stimulation. 
Aim 2. Investigate the mechanisms of stimulation-evoked proprioception. 
Aim 3. Determine the integration of proprioceptive stimulation with motor control during posture matching.

What will happen if I participate in this study?
If you agree to participate, the research study will involve a surgical implant procedure and monthly follow up visits to the Cleveland VA Medical Center.  The research team uses Functional Electrical Stimulation (FES), which involves applying small electric currents to the nerves. These signals are then transferred to the brain just like the information about the individual's intact hand used to be transferred to their brain. This study will test different placements for stimulation and determine which one(s) provide the individual with proprioceptive sensations. The investigators want to know whether the implanted devices give the participants information about limb movement and position and if the participants can use proprioceptive sensations to guide their prosthesis movements
You can stop your participation at any time for any reasons without penalty or loss of VA or other benefits to which you are entitled.
Eligibility Criteria
18 years or older
Ability to give verbal informed consent
Ability to speak and understand English
Unilateral acquired trans-radial or trans-humeral amputation
At least six months from time of limb loss
Current user of an upper limb prosthesis
Use of a prosthesis for at least six months
Viable peripheral nerve function in the residual nerves serving limb
Principal Investigators: Emily Graczyk, PhD
Program Contact: Melissa Schmitt
Contact Number: (216) 791-3800 x63801
Contact Email: mschmitt@fescenter.org
---
Contact Request
Researchers rely on individuals to serve as volunteers for program studies. Each study is designed to answer questions about a specific medical aspect or the effectiveness of a particular treatment. Through the commitment of research volunteers, knowledge gained and communicated to other medical professionals ultimately benefits the community.
If you would like more information about becoming a research volunteer please submit the information below.