Multi-functional Neuroprosthetic System for Restoration of Motor Function in Spinal Cord Injury
The goal of this project is to restore these multiple functions to these individuals through a comprehensive neuroprosthetic approach that addresses the overall needs of the individual.
---
In clinical feasibility studies in people living with spinal cord injury, our clinical research teams have demonstrated the control of bilateral hand function bed mobility, postural control, restoration of an effective cough, and bladder control using chronically implanted neuroprostheses. Outcomes from each clinical study demonstrate that each system provides increased functional independence to the individual.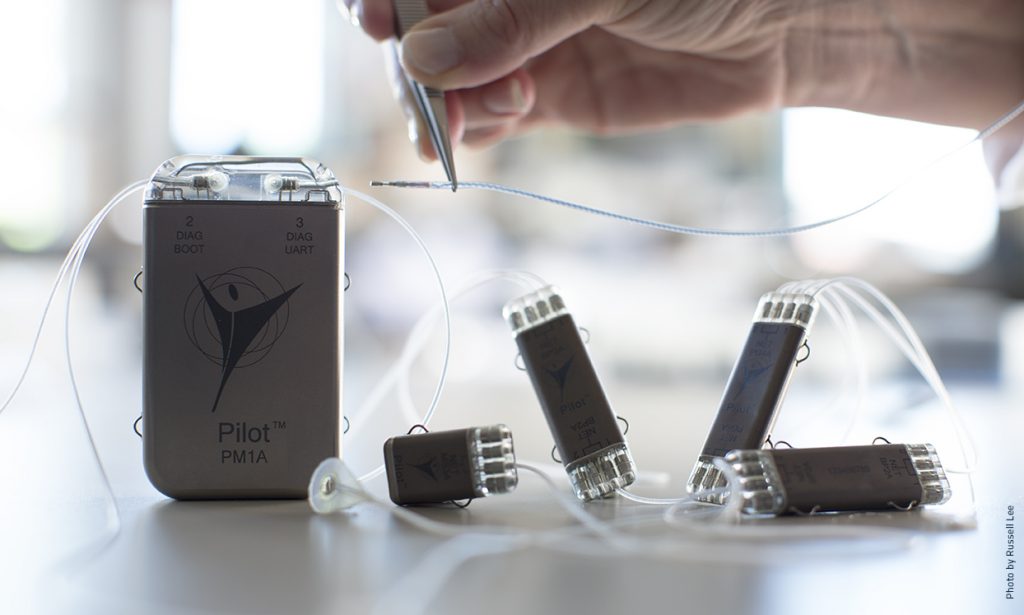 About This Study
With this system, we propose that individuals who have a mid-cervical spinal cord injury will regain control over multiple functions, including grasp, reach, bed mobility, seated posture, restoration of an effective cough and bladder function.
Study Information
This system, the Networked Neuroprosthesis (NNP) System, is a modular, scalable, and configurable network of fully implanted, networked modules capable of meeting or exceeding the needs of all these neuroprosthetic applications. The NNP provides a foundation which enables efficient technical refinements that optimize implementation of the system for each targeted application.
To learn more about the NNP technology, follow this link.
Detailed program information and criteria available at: https://clinicaltrials.gov/ct2/show/NCT00912041
Principal Investigators: Kevin Kilgore, PhD
Program Contact: Kimberly Mackay, LPN
Contact Number: (216) 957-3558
Contact Email: kmackay@metrohealth.org
---
Contact Request
Researchers rely on individuals to serve as volunteers for program studies. Each study is designed to answer questions about a specific medical aspect or the effectiveness of a particular treatment. Through the commitment of research volunteers, knowledge gained and communicated to other medical professionals ultimately benefits the community.
If you would like more information about becoming a research volunteer please submit the information below.