This clinical trial will evaluate if Deep Brain Stimulation (DBS) is safe for the treatment of stroke and will help understand if DBS improves motor recovery for patients who continue to have significant impairment.
About This Study
EDEN is a Phase I clinical trial of deep brain stimulation (DBS) therapy for stroke recovery, sponsored by Enspire DBS Therapy, Inc. Enspire, in partnership with Cleveland Clinic and Boston Scientific, is developing a proprietary DBS therapy to restore motor function for stroke survivors living with disability. Enspire plans to revitalize stroke recovery by using DBS, alongside physical rehabilitation, to restore motor function for hemiplegic stroke patients. By stimulating the pathways from the cerebellum, DBS therapy can enhance the effects of rehabilitation for post-stroke recovery. Unlike cortical stimulation and noninvasive therapies, Enspire's therapy relies on a robust natural pathway to mediate the effects of stimulation and physical therapy.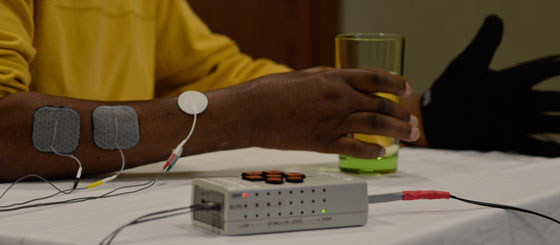 Study Information
The objective of this study is to document the safety and patient outcomes of electrical stimulation of the dentate nucleus area for the management of chronic, moderate to severe upper extremity hemiparesis due to ischemic stroke.
To learn more about Enspire DBS Therapy, follow this link
Detailed program information and criteria available at: https://clinicaltrials.gov/ct2/show/NCT02835443
Principal Investigators: Andre Machado, MD, PhD
Program Contact: Alexandria Wyant
Contact Email: wyanta@ccf.org
---
Contact Request
Researchers rely on individuals to serve as volunteers for program studies. Each study is designed to answer questions about a specific medical aspect or the effectiveness of a particular treatment. Through the commitment of research volunteers, knowledge gained and communicated to other medical professionals ultimately benefits the community.
If you would like more information about becoming a research volunteer please submit the information below.